AMS Tulsa Introduces High School Students to Neurodiagnostics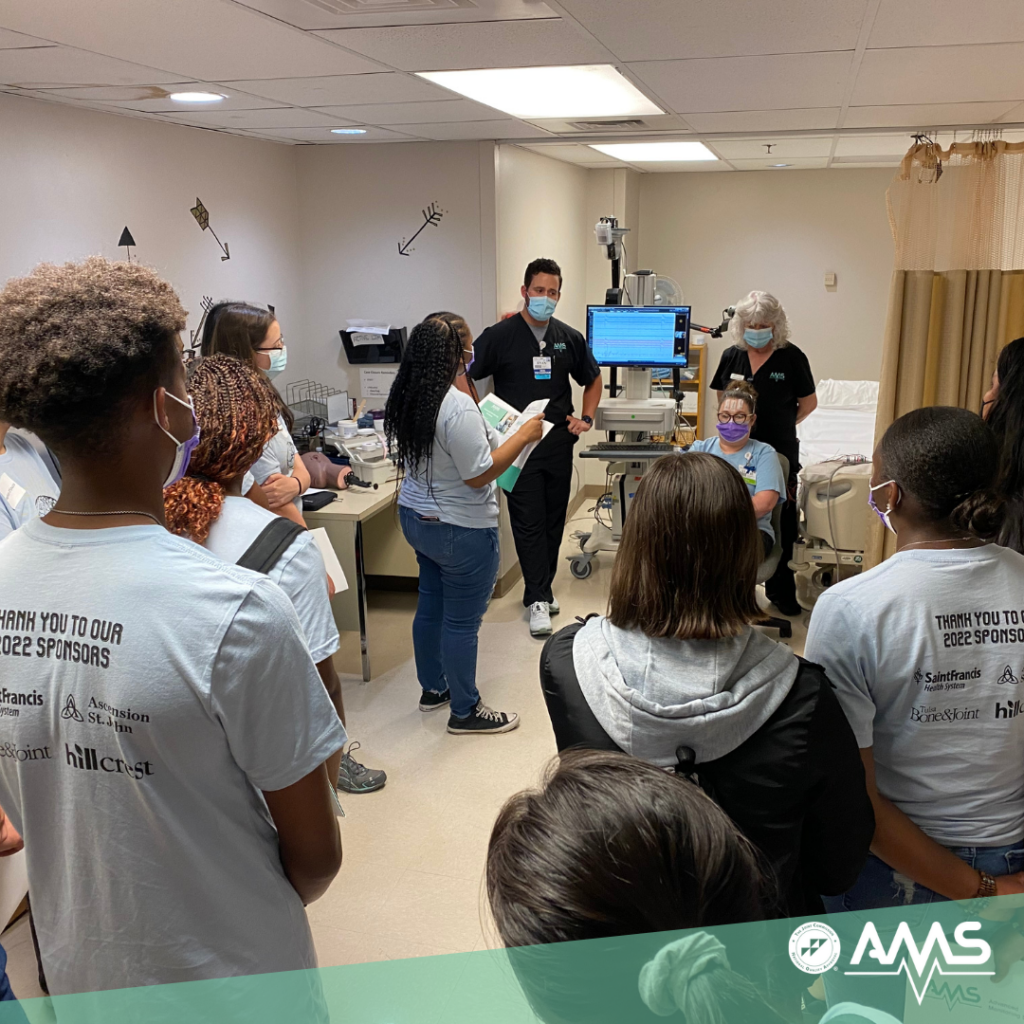 Last week, our AMS Tulsa team participated in the TU Junior Stretched Program and conducted an EEG presentation to a large group of 32 high school students from the area who are interested in pursuing careers in the medical field. Feedback from the organizers noted that the students were "engaged, asking great questions and were so thankful for the opportunity."
What a humbling opportunity to serve and make a positive impact in the communities we serve.
A big 'Thank You' to Ryan Anthony and Nanci Nunnally for representing AMS and the field of neurodiagnostics!