Intraoperative Neuromonitoring
Intraoperative neuromonitoring is used to make your surgery safer. Our role is to keep an eye on nerve function and provide continual feedback to your surgeon throughout your procedure. If neurological changes occur, we identify those real-time, allowing your surgeon to take immediate action. On operation day an AMS board-certified technologist will be with you every step of the way.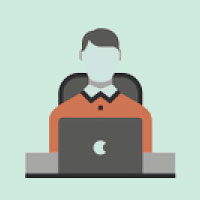 We review your medical health prior to surgery and speak with the surgeon to confirm your neurological tests.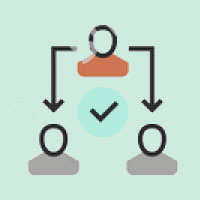 We meet to explain our role, review tests, and answer questions. We may apply surface electrodes used in the operating room and obtain your consent.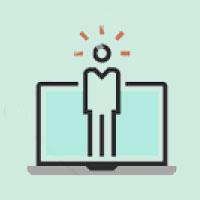 In the operating room we are with you throughout your surgery. Once asleep, we apply electrodes. These allow us to begin computer-generated tests.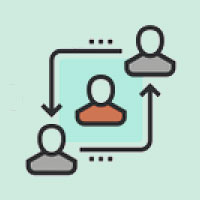 As tests are run, we log the steps of your procedure, and information is reviewed real-time and recorded into your personal medical record.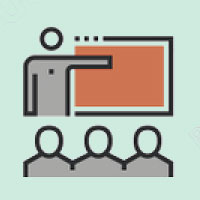 Throughout surgery, our neurologist is viewing test results remotely from their office via a secure link. Feedback is provided for the best surgical results.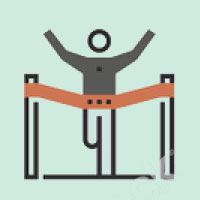 After your procedure we provide feedback as requested by your surgeon. We remove all electrodes, and you will be on your way to recovery. Other than possible skin irritation, our work is virtually painless.
We will provide your physician with the highest quality data rapidly, which allows your treatment plan to be developed and implemented as soon as possible. Whether we are monitoring your EEG in your home, in your doctor's office, or in a hospital, we will ensure your comfort and care by providing you with a technologist with unrivaled competency and training. Our sole focus is YOU! By rapidly providing your physician with accurate information to make decisions about your treatment plan, we help to ensure you get better, faster.
Modalities
Routine EEG
A Routine EEG will be performed in a hospital, a patient home, or in a physician's office, and typically takes 30-60 minutes. An EEG is one of the primary diagnostic tests for epilepsy and other seizure disorders, as well as a host of other brain disorders such as brain tumor, stroke, or head injury. A Routine EEG is typically the first neurodiagnostic step in providing a physician with the data necessary for your diagnosis and treatment. 
In Home EEG (AEEG)
An In Home EEG (AEEG) is a safe, painless test performed from the comfort of a patient's home. Like a Routine EEG, the electrical activity of the brain is recorded to provide a physician with the data for diagnosis and treatment. The difference is that an AEEG is performed from the comfort of a patient's home, usually over the course of 3-5 days, so that enough data is collected from the brain to make an accurate diagnosis and to develop a treatment plan individualized for each patient. AMS monitors AEEG in real-time to ensure the physician is kept up to date on the patient's condition during the AEEG study, which ensures the best care. An AEEG is typically ordered when a physician needs more data from a patient's brain than what was recorded from the Routine EEG, and aids in a more accurate diagnosis and specialized treatment plan. 
cEEG/Long-Term Monitoring
Continuous EEG (cEEG) or Long-Term Monitoring (LTM) is the capability of recording an EEG over longer periods of time (hours to days to weeks). cEEG recording is often used in the intensive care unit (ICU), neuro ICU, other inpatient areas of a hospital, or in the home as in AEEG. AMS EEG staff monitors cEEG or LTM in real-time to ensure patients receive the best care and physicians are kept up to date on patient conditions during the cEEG study. 
Epilepsy Monitoring
An Epilepsy Monitoring Unit (EMU), otherwise known as a Seizure Monitoring Unit (SMU), is a unit in the hospital  specially designed to evaluate, diagnose, and treat seizure disorders in  patients of all ages.  Often, seizure medications will be safely reduced in  order to allow the recording of a seizure. Video EEG technology  is used to  evaluate and diagnose seizures by gathering data before a seizure starts,  during a seizure, and in the recovery phase.  This comprehensive data  collection allows physicians to develop the best treatment for patients,  including medication, stimulation techniques, diet therapy, or surgical  intervention.
Insurance Coverage and Payment
Before your procedure, AMS obtains pre-certification from your healthcare insurance company. After your procedure we will submit a bill for our services to your insurance. They may pay for all the costs, or for a portion, depending on your specific plan. 
Prior to your surgery, please contact your insurance company or AMS to determine how this service will be covered. We can help determine if you will be responsible for any portion of the cost, or if you will have to pay a co-pay or a deductible. 
After your procedure you may receive an Explanation of Benefits (EOB) from your insurance company. This is NOT a bill. We are here to assist you in any way with communication with your insurance company. We will help make an appeal for coverage if necessary. 
It is possible your insurance company may send a check to you that is for payment of our services. If you receive this, please let us know and send the payment to AMS, 3497 Wagon Wheel Rd, Springdale, AR 72762. In these instances, if we do not receive payment, you will be responsible for payment of our services. 
For any questions and immediate assistance, please contact 
your Patient Advocate at 479-361-8804 or wecare@amsneuro.com 
Please send payment to: 
AMS 
3497 Wagon Wheel Rd 
Springdale, AR 72762
877-295-2554