Intraoperative Neuromonitoring
Intraoperative neuromonitoring is used to make your surgery safer. Our role is to keep an eye on nerve function and provide continual feedback to your surgeon throughout your procedure. If neurological changes occur, we identify those real-time, allowing your surgeon to take immediate action. On operation day an AMS board-certified technologist will be with you every step of the way.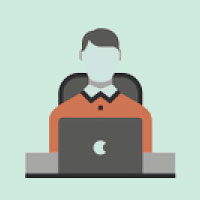 We review your medical health prior to surgery and speak with the surgeon to confirm your neurological tests.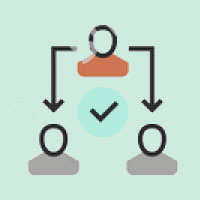 We meet to explain our role, review tests, and answer questions. We may apply surface electrodes used in the operating room and obtain your consent.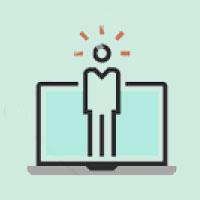 In the operating room we are with you throughout your surgery. Once asleep, we apply electrodes. These allow us to begin computer-generated tests.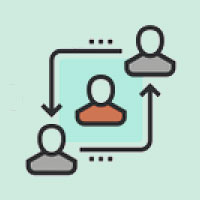 As tests are run, we log the steps of your procedure, and information is reviewed real-time and recorded into your personal medical record.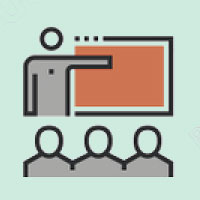 Throughout surgery, our neurologist is viewing test results remotely from their office via a secure link. Feedback is provided for the best surgical results.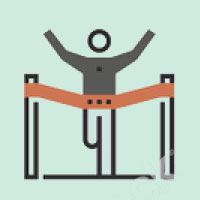 After your procedure we provide feedback as requested by your surgeon. We remove all electrodes, and you will be on your way to recovery. Other than possible skin irritation, our work is virtually painless.
We will provide your physician with the highest quality data rapidly, which allows your treatment plan to be developed and implemented as soon as possible. Whether we are monitoring the electrical activity of your brain or your peripheral nerves, we will ensure your comfort and care by providing you with a technologist with unrivaled competency and training. Our sole focus is YOU! By providing your physician with accurate information to with which to make decisions about your treatment plan, we help to ensure you get better, faster.
EEG
EEG, electroencephalogram, is a test that detects electrical activity in your brain using small, metal discs  (electrodes) attached to your scalp. Your brain cells communicate through electrical impulses and are always active. This activity appears as wavy lines on an EEG recording. It can determine changes in brain activity that are useful in diagnosing brain disorders.
Routine EEG: An electroencephalogram (EEG) is a test that detects the electrical activity of your brain by attaching small, round discs (electrodes) to your scalp.  Your routine EEG will be performed in a hospital or in your physician's office and typically takes between 30 and 60 minutes. An EEG is one of the primary diagnostic tests for epilepsy and other seizure disorders, as well as a host of other brain disorders such as brain tumor, stroke, or head injury.  A highly-trained AMS EEG technologist will walk you through every step of the EEG, ensuring your comfort and accurate information for your physician to make a treatment decision.
Ambulatory EEG: Sometimes a routine EEG of 30 to 60 minutes performed in a hospital or clinic may not capture abnormal brain activity seen in a 72-hour study. Your physician will need to see those abnormal patterns to provide you the correct treatment plan. Your ambulatory study has the advantage of being done in the comfort of your own home. During this time your doctor may review your study real-time as it is being recorded.
Your highly-trained AMS EEG technologist will walk you through every step. We are available 24 hours a day to answer questions, address any concerns and resolve technical issues that may arise.
Long-Term EEG: Long-term electroencephalographic monitoring (LTM) is the capability of recording the EEG over long periods of time. Prolonged EEG recording is used in the intensive care unit, the operating room, and in the emergency department.
Transcranial Doppler
TCD, Transcranial Doppler is a non-invasive, painless ultrasound technique that uses high-frequency sound waves to measure the rate and direction of blood flow inside vessels. The test examines and records the speed of the blood.
Epilepsy Monitoring
An Epilepsy Monitoring Unit (EMU), otherwise known as a Seizure Monitoring Unit (SMU) is a unit in the hospital specially designed to evaluate, diagnose, and treat seizure disorders in patients of all ages.  Often, seizure medications will be safely reduced in order to allow the recording of a seizure. Video EEG technology is used to evaluate and diagnose seizures by gathering data before a seizure starts,  during a seizure, and in the recovery phase.  This comprehensive data collection allows physicians to develop the best treatment for patients,  including medication, stimulation techniques, diet therapy, or surgical intervention.
Nerve Conduction Studies
A nerve conduction study (NCS), also called a nerve conduction velocity test (NCV), measures how fast an electrical impulse travels through your nerve.  Often times, an electromyogram (EMG) is performed in conjunction with your NCS.  An EMG is a test that measures that electrical activity of your muscles, and must specifically be performed by your neurologist, whereas a highly-trained AMS technologist will perform the NCS component of your study.  These tests typically take 30-60 minutes.
NCS are used to detect problems with the nerve, and EMG are used to detect problems with the muscle in response to the nerve activating it. NCS and EMG are two of the primary diagnostic tests for Guillain-Barre syndrome, carpal tunnel, herniated disk, neuropathy, sciatic nerve issues, as well as a host of other neuromuscular disorders.  Our highly-trained AMS technologist will walk you through every step of the NCS/EMG test, ensuring your comfort and accurate information for your physician to make a treatment decision.
Insurance Coverage and Payment
Before surgery AMS obtains pre-certification from your healthcare insurance company. After your surgery we will submit a bill for our services to your insurance. They may pay for all of the costs, or for a portion, depending on your specific plan.
Prior to your surgery, please contact your insurance company or AMS to determine how this service will be covered. We can help determine if you will be responsible for any portion of the cost, or if you will have to pay a co-pay or a deductible.
After surgery you may receive an Explanation of Benefits (EOB) from your insurance company. This is NOT a bill. We are here to assist you in any way with communication with your insurance company. We will help make an appeal for coverage if necessary.
It is possible your insurance company may send a check to you that is for payment of our services. If you receive this, please let us know and send the payment to AMS, 3497 Wagon Wheel Rd, Springdale, AR 72762. If we do not receive payment you will be responsible for reimbursement of our services.
For any questions and immediate assistance, please contact
your Patient Advocate at 479-361-8804 or wecare@amsneuro.com
Please send payment to:
AMS
3497 Wagon Wheel Rd
Springdale, AR 72762
877-295-2554